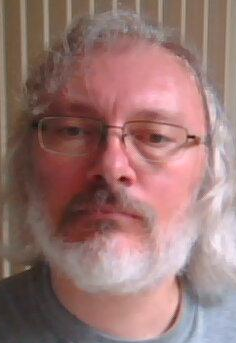 The moment you arrived here (according to your computer, that is) was:
---
Hello World!
Hi, I'm Rudy (in 2003, 2008 and 2017, respectively, in the pics on the left), and this is my website on Tripod. It's not the original site, but this thing has been online since 1997, in one form or another. Not always maintained, I'll grant that, but online nevertheless!
Thus, it's been online 20 years since now, now being the 18th of August, 2017, which is when I was (re)writing this.
In internet terms, that is like forever! :-)
I've accidentally discovered that it was already 20 years, although I knew it had to be something like that. It was revealed by logging in again, after a very long time, and the Tripod people wanted me to reset my password. On that reset page, it said the account was from 1997. I also have a hotmail account, also from 1997 - same name as this site: rudytje (should you want to contact me, @hotmail.com of course) - that is only a few months older (probably one of the oldest accounts still alive on hotmail). Back in the days, my first internet provider was AOL, and you had to dial in with a number in Brusssels, Belgium, Europe - where I live (yes, of course, with a modem).
Much has changed since then, and, as mentioned, this site been through many incarnations, but Tripod was my first real web host, and I've learned a lot on how to make websites here on Tripod. They had very good help in those days (nowadays, it sucks if you're not a paying customer, don't know about the paying customers).
I used to have a blog here, but that didn't seem to work anymore, and therefore I deleted it through the control panel. Strangely enough, you can still set up a blog, but if you do, and then try to reach it, you get a proxy error. No fun!
Before the blog, Tripod actually supported CGI (Common Gateway Interface) scripting, in PERL. So after I studied HTML, from a real book, no less, I got into PERL and actually made an event calendar, where people could leave a description, link, contact info, etc. (for free) about an event they would organize. This was one of the first event calendars out there, and for a while, it was a rather huge succes here in Belgium. The calendar doesn't exist anymore, but I kept it around (in a new incarnation, with PHP & MySQL) on another one of my sites (rol.be) until a few years ago.
From the very beginning, Tripod had advertising banners on the site, and I didn't mind all that much, since the hosting was free, and it was just one banner on top of every page. But after a few years, they also had pop-ups, and more banners, all over the place! So I cheated their system a bit. As said, they offered CGI with PERL, but they didn't insert extra code into the PERL scripts, like they did (and still do) with the ordinary HTML pages. So to circumvent the ads, I made a rather large number of text files, with the HTML code in them, and I build the webpages from those using PERL. That was also easier, since I always could insert the same headers and footers, and fill in a bunch of things programmatically. That trick didn't last, but it gave me a few years of advertisement free pages on Tripod. They eventually did find out about that, and suddenly the pop-ups were back. By then, I had registered a real domain (rol.be), back in May 2001, and I decided to leave the Tripod thing alone.
I did come back to Tripod a number of times, mainly to test some things and play around with new stuff. At some point in time, they revamped the thing, got rid of the nasty pop-ups, and provided a free blog. So I started blogging. It was a short lived succes, but the blog latest a few years. I don't know exactly how many, since I quit the blogging some years ago (no more time) and I've just now discovered it didn't work anymore. I also wrote some other blogs, a few of which I installed on the various websites I owned at the time. However, most are on wordpress.com. The majority of those are in Dutch (Red Ons Leefmilieu! | Of Rudy OnLine?, Kristallen Bol | Ik zie, ik zie, Drakenei | SF & Fantasy en dan nog wat, Visueel | Foto's en andersoortige prentjes, BreinBlog | Gebruikershandleiding voor de bezitters van een organische computer. and Omtrent C++ | !(Just another C++ blog)), but I do have some in English (Brave New View | Questions about how we live our lives, About Python | A course for Python programmers. and helloworldof.wordpress.com | My Blog). Some contain a lot, others nothing at all, but I'll do something about that, sooner or later. Probably later. :-)
I also have two regular websites that I'm going to (try to) resurrect as time permits: rol.be and dekeerschieter.be.
That was the 20 year history of this site in a nutshell! I hope you enjoyed this trip down memory lane. You'll be one of the very few humans to stumble upon this page, I'm sure.
I'm not sure I'll add anything more to my "revamped" Tripod site, it might well be it'll be only this one page for the rest of time. But we'll see... :-)
Have a nice day!
---
About Rudy:
Rudy is a native Dutch - well, Flemish, actually - speaker. But he also speaks a few other languages, one of them obviously being English.
Rudy is an electronics engineer, sometimes highly creative, worked in ICT for far too long, is a blogger, a gardener and many more things.
Rudy is interested in many things: mathematics, physics, neurology, creativity, memory, astronomy, languages, beer, wine, impossible objects, architecture, AI, multimedia, image processing, nature, earthships & cob, ...
Rudy does not like dogs, but he does like cats. And hedgehogs. :-)
Rudy just wants to do his thing. And usually, he does quite well at that! :-)
Rudy is usually a nice guy.
Rudy has a strong aversion to politicians (something that grows exponentially as years go by).
Rudy is not a diplomat. But he is honest and open minded. :-)